cloud network hunting note: alibaba will be listed in New York today, media for discussion for alibaba's boom and alibaba huge market value. A thousand-li journey is started, the first step, when ma alibaba empire began the journey? Mr. Ma's entrepreneurship and where to start? This is a very interesting topic.
From
the author:
in the autumn of 1991, Mr Ma at a friends party, said: "every of jin yong's Wu Xiashu I have not seen again, my dream is to become a master."
at that time, he is hangzhou electronic engineering of a lecturer in English.
23 years later, on September 9, the height is less than one meter of seven men, zhejiang province, with its commercial aircraft carrier "alibaba" expedition to the United States. Today's ma as a business in the river's lake martial-arts expert, has become many people object of worship.
however, most people in the discussion of ma and his empire ali can walk how far, but few people are concerned about the commercial giants from where to start!
today is in the form of graphic combined with talk about jack ma and his first entrepreneurial projects – hangzhou hai bo translation agency.
"the sea boundless hope", a vaguely remember an old friend of Mr. Ma was his translation club named "hai bo". In 1992, as the English translation of data on social demand more and more, ma has rented the ymca along the road of the two rooms launched "hai bo translation club".
"hai bo" is the transliteration of "Hope" in English. Quit work in secure university lecturer, both husband and wife went into business, he also needs the support of "hope".
at the time, although the translation club, struggling, earn profits even less than half of the rent, but ma has insisted. Also because of house street, ma had led to 140 kilometers away from hangzhou, yiwu small commodity market purchasing gifts in the shop. If you pass by here twenty years ago, also will be very surprised to find that a translation agency and sell the flowers and gifts.
until Mr Ma to Internet business, to give the translation agency to a student. So far, the translation club is still in the youth 27 open, appearance also have no, just made a facade is a bit of decoration, more fashionable and generous.
what's interesting is that English and small commodities, constitute the ali started two important elements – ma so early to scratch resistant international B2B business applications. Who would have thought that the two early in hai bo translation club have the intersection.
later, Mr Ma has also opened a dedicated to the enterprise for the home page, web site called "China pages," also known as hangzhou hai bo network, but that is another story.
1, hangzhou jiefang road ymca, ma has been here for "English night school class"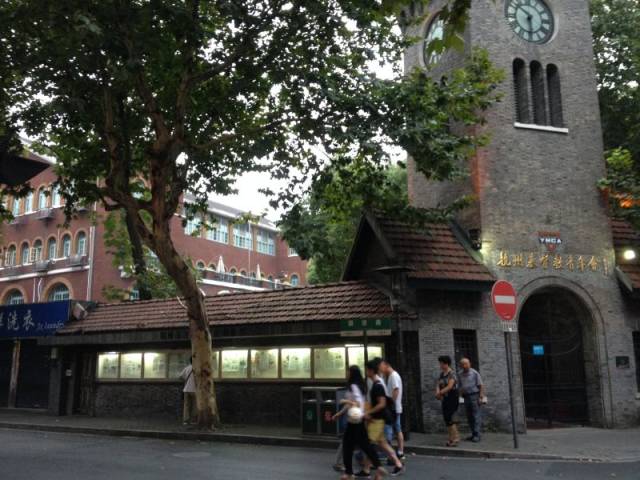 2, jack ma, the venue of the English class, has now been transformed into the coffee shop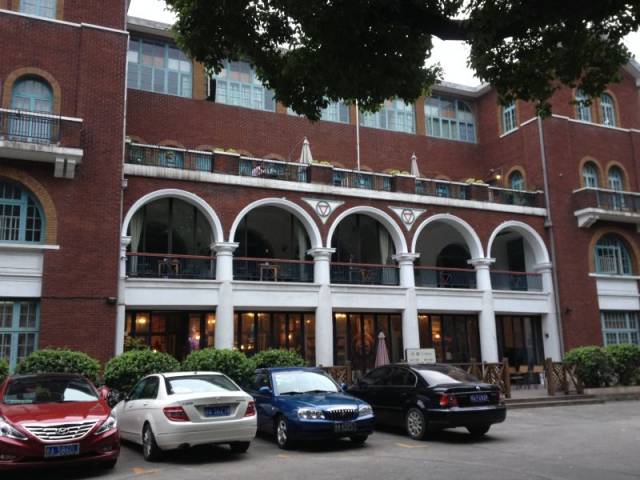 3, located at the youth 27 hai bo translation (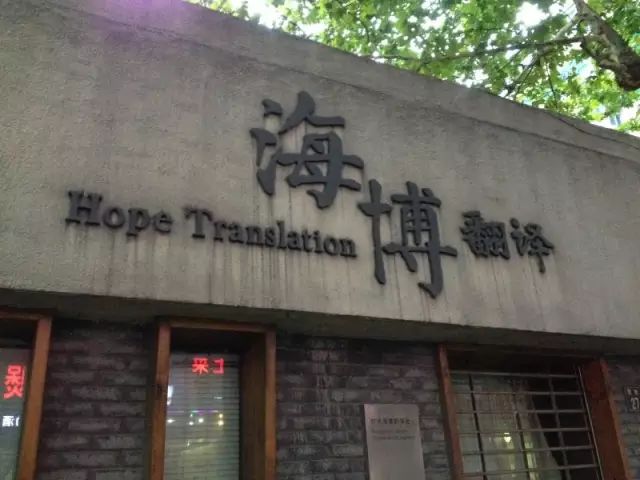 4, jack ma and hai bo translation (former partners